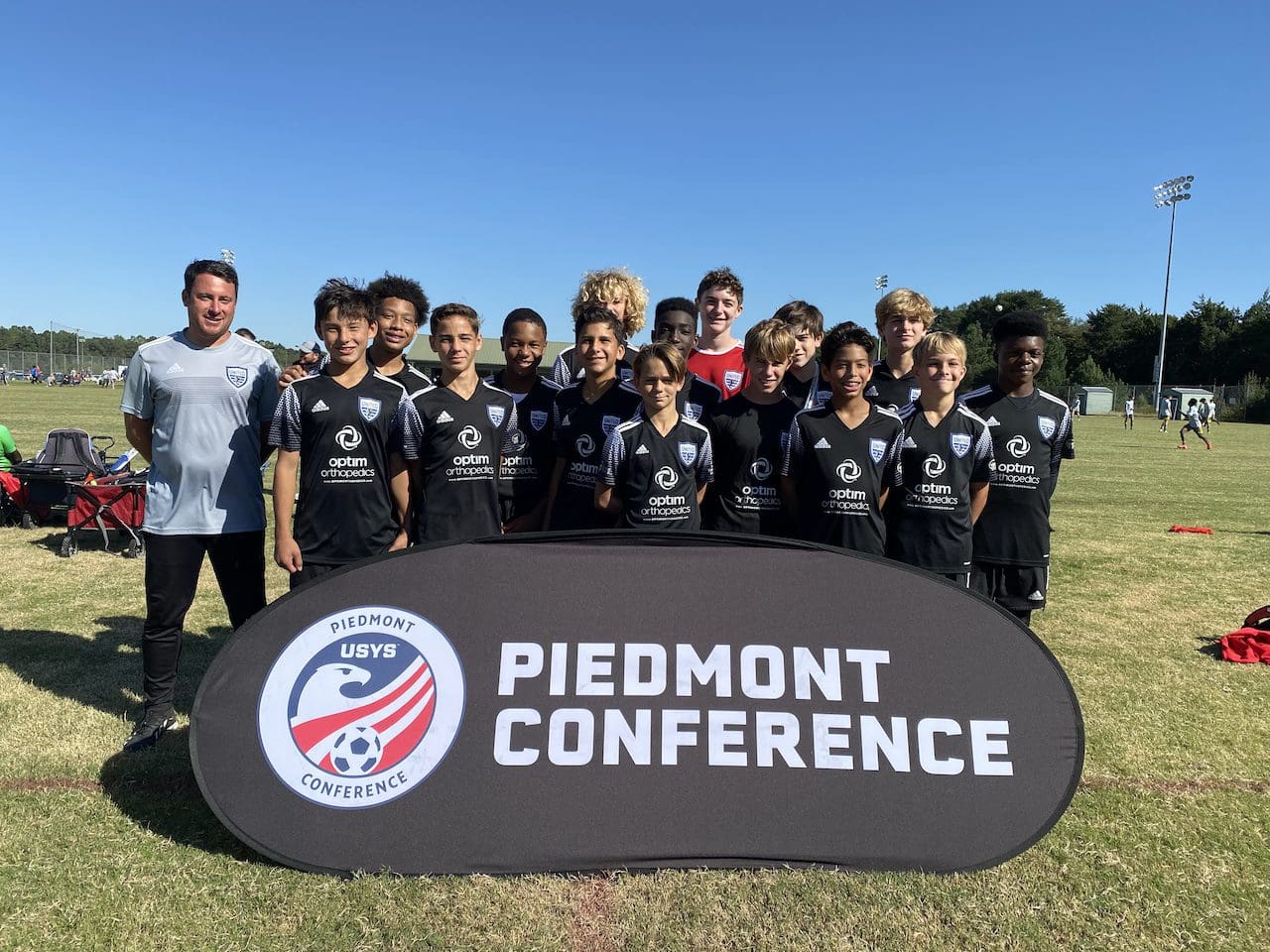 04 Jan

2008 Boys Premier Won Piedmont Division

Congratulations to our 2008 Boys Premier team who finished the fall season undefeated in the Piedmont Conference of USYS National League! This team has earned a bid to play in National League P.R.O. for the fall and in the spring will play in high level tournaments. Here are some details of the season:
Won National League and finished with 8 wins and 3 draws.
Scored 24 goals and let in 9.
Ended season with 27 points to finish as champions.
08's are guaranteed to finish first or second in the conference.
Top two teams automatically qualify for National League P.R.O.
"National League is US Youth Soccer's top level and the Piedmont Conference is made up of teams from Georgia, South Carolina and North Carolina," Jeff Storey-Pitts, 2008 Boys Premier Coach, explained. "We are proud of how the boys worked hard for this individually and as a team. I am glad to see them achieve this goal together and showcase the stellar performance that Savannah United players are expected to demonstrate. The core of this group has come through our Academy system and have been with the club for years. It is great to see them push on and reach the highest levels."
2008 Boys Premier Team Roster
Nicolas Chiozza
Paul Coaxum
Justin Hannah
Joshua Holland
Thomas Holland
Sam Kirkendall
Joseph Krutch
Alejandro Llerena
Sebastian Ñañez
Charles Neall
Dylan Paruso
Thaddeus Sawyer
JJ Stein
Benjamin Weisel
Josh Woodley
Nate Wrieden
The 2008 Boys Premier played their best against tough, quality opponents; they are coached by Savannah United Director, Jeff Storey-Pitts. Best of luck, 08 Premier, we can't wait to watch you compete at the next level!