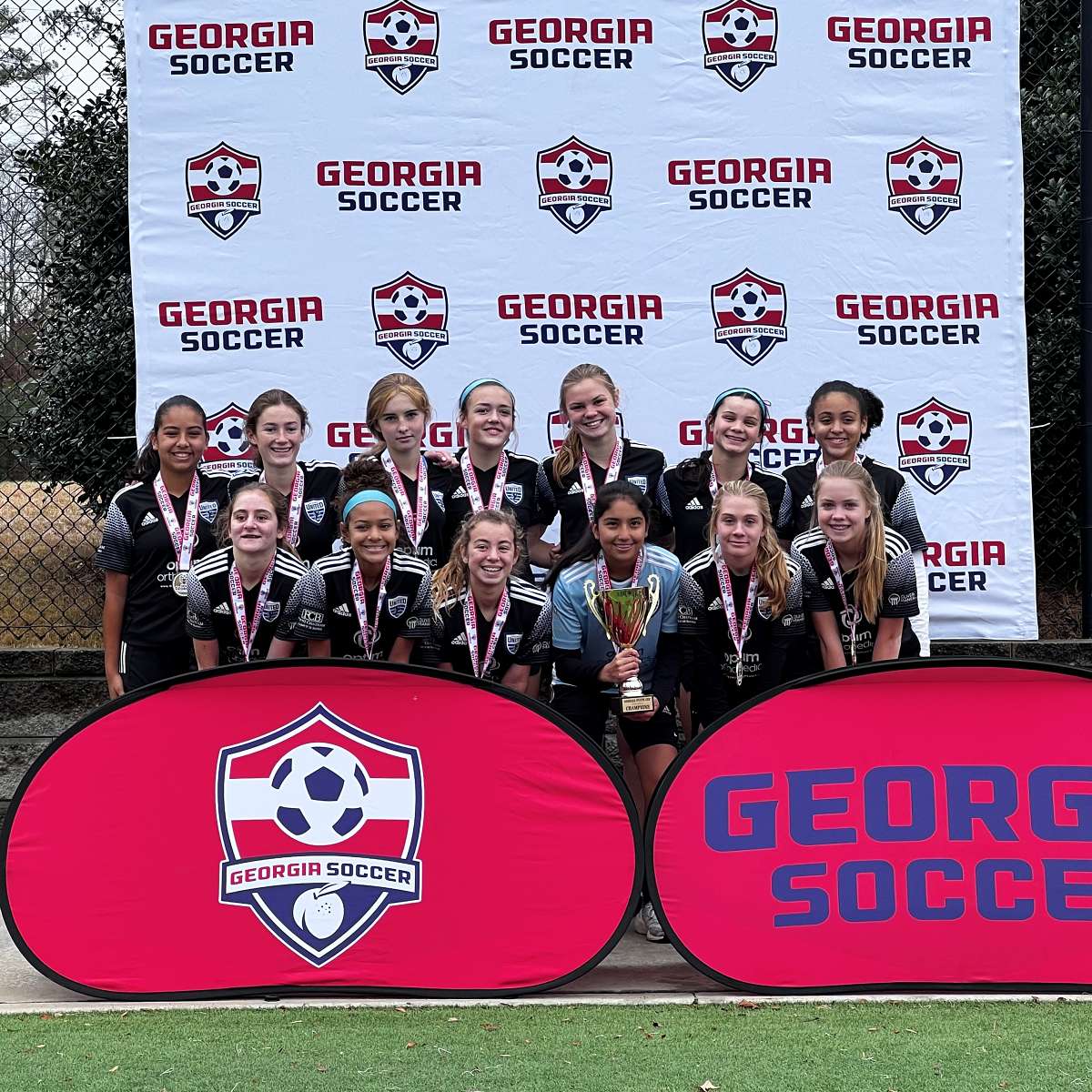 12 Dec

2008 Girls Premier Become 3-Time Georgia State Cup Winners

The Savannah United 2008 Girls Premier Team has become the first ever to win the Georgia State Cup three times. The team claimed the U15 Georgia State Cup championship in December 2022, after winning the U14 title in May 2022 and the U13 title in May 2021.

In the semifinal round, the team won 4-1 versus Georgia Impact. They beat Athens United 4-1 in the finals to clinch the championship.

"It's a remarkable achievement at any level to win this type of event three consecutive years," said Coach Gary Wright, who is also club director for Savannah United. "They have put themselves in the history books for Georgia Soccer, and it's great to see all their hard work and dedication pay off!" he added.

Congratulations to the members of the team:
Reese Bailey
Madison Bueno
Jordan Gunn
Molly Hildebrandt
Mary Grace Morris
Kamila Peña
Amelia Reci
June Rectenwald
Allyson Rosas
Anna Shoemate
Marley Sigmon
Iris Turner
Abigale Tvrdy
Malayla Wright

The team will represent Georgia Soccer at the U.S. Youth Soccer Southern Regional Championships.

The 2008 Girls Premier team is part of Savannah United's Select Program.