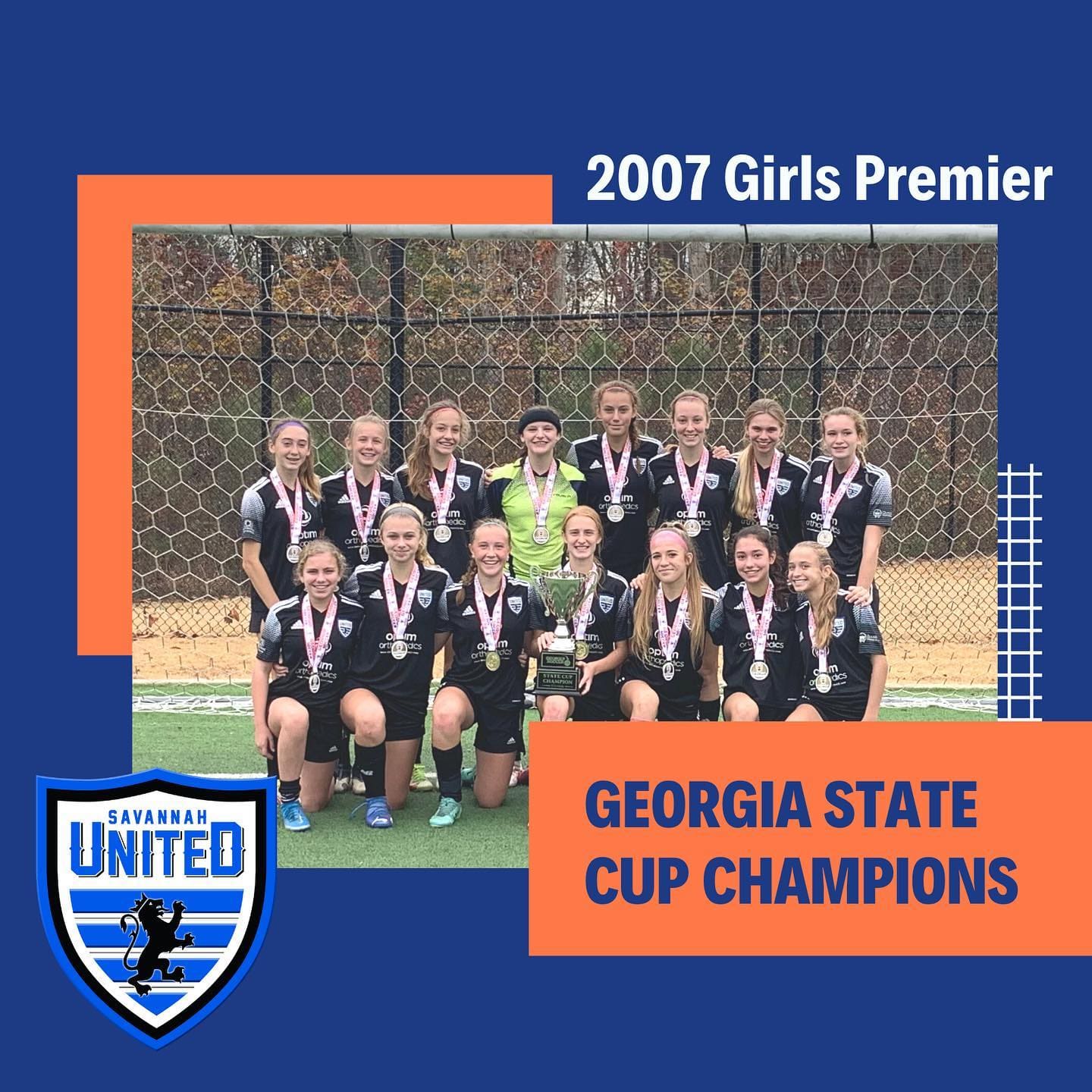 06 Jan

2007 Girls Premier – Georgia State Cup Champions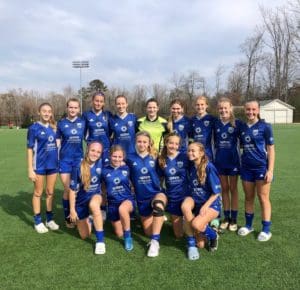 The Savannah United 2007 Girls Premier team won the US Youth Soccer U15 Girls Georgia State Cup title on Dec. 5, 2021. The team competed in the Final Four competition in Peachtree City, GA to secure the championship.
"At the start of every season, we always set goals to try and accomplish during our season," said David Shuman, 2007 Girls Premier Coach. "One of our goals was to win state cup. After losing in semi-finals last year, the girls were focused on doing better this season. The hard work they put in at training along with playing in National League helped prepare them for a good run in state cup."
The championship matchup was against a rival team from the Georgia Impact Soccer Club with a final score of 1-0.
"Playing with this team was so much fun and I feel like we all learned a lot in the process," said Gray Holmes, 2007 Girls Premier Co-Captain. "Beating Impact made my week so much better and it was the best way to end the season. I'm so proud of our team and how far we've come!"
The Georgia State Cup is a highly competitive competition. This tournament provides an opportunity for players to be scouted and evaluated as well as provides a direct pathway for winning teams to participate in the Southern Regional Championship and potentially the National Championship.
"Winning state cup felt amazing!" said Abby Walsh, 2007 Girls Premier Co-Captain. "I am so proud of each of my teammates who were a part of this experience. I cannot wait to go to regionals with this amazing soccer team."
The team will represent Savannah United and the State of Georgia at the Southern Regional Championship taking place in Murphfreesboro, TN in June. This is Savannah United's third team to make it to Regionals in the last two years.
"Winning the state cup is a huge accomplishment," said Scarlett Jackson, 2007 Girls Premier Co-Captain. "I still can't believe it, and it felt great beating one of our rivals in that finals environment. I'm so proud of our team!"
2007 Girls Premier Team Roster
Head Coach: David Shuman
Team Manager: Dawn Walsh
Grace Archer
Hayleah Bagnato
Sara Bennett
Sydney Berkman
Kirra Dodson
Nadya Doscher
Ava Gray Holmes
Scarlett Jackson
Holly Kachmar
Katie Kirby
Lauren Lewis
Haylee Martin
Caroline Singleton
Savannah Stephens
Abigail Walsh