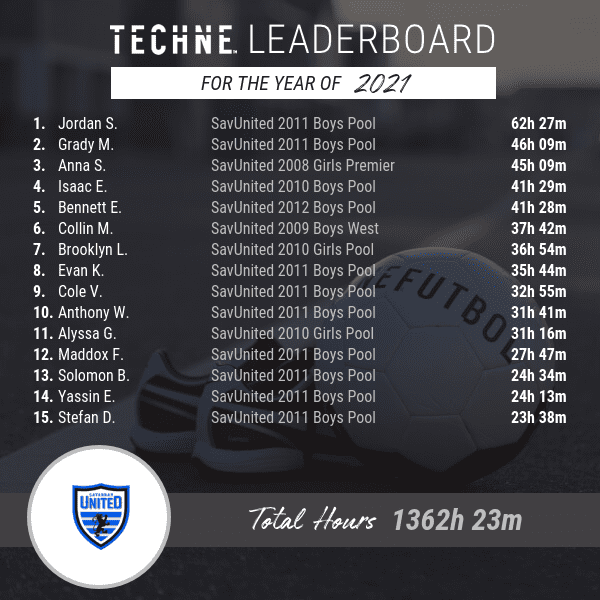 02 Feb

2021 Top 15 Techne Futbol Leaderboard

This year we entered a partnership with Techne Futbol, to provide our U10-U14 players with a great training tool to help take their game to the next level! Being a great soccer player requires regular skills practice and ball touches and that's made easier with the Techne app.

Congratulations to the Top 15 Savannah United Players for 2021 to use the Techne Futbol training tool! These 15 players, together, logged 1,326 hours and 23 minutes of training. That's awesome dedication – keep up the great work!