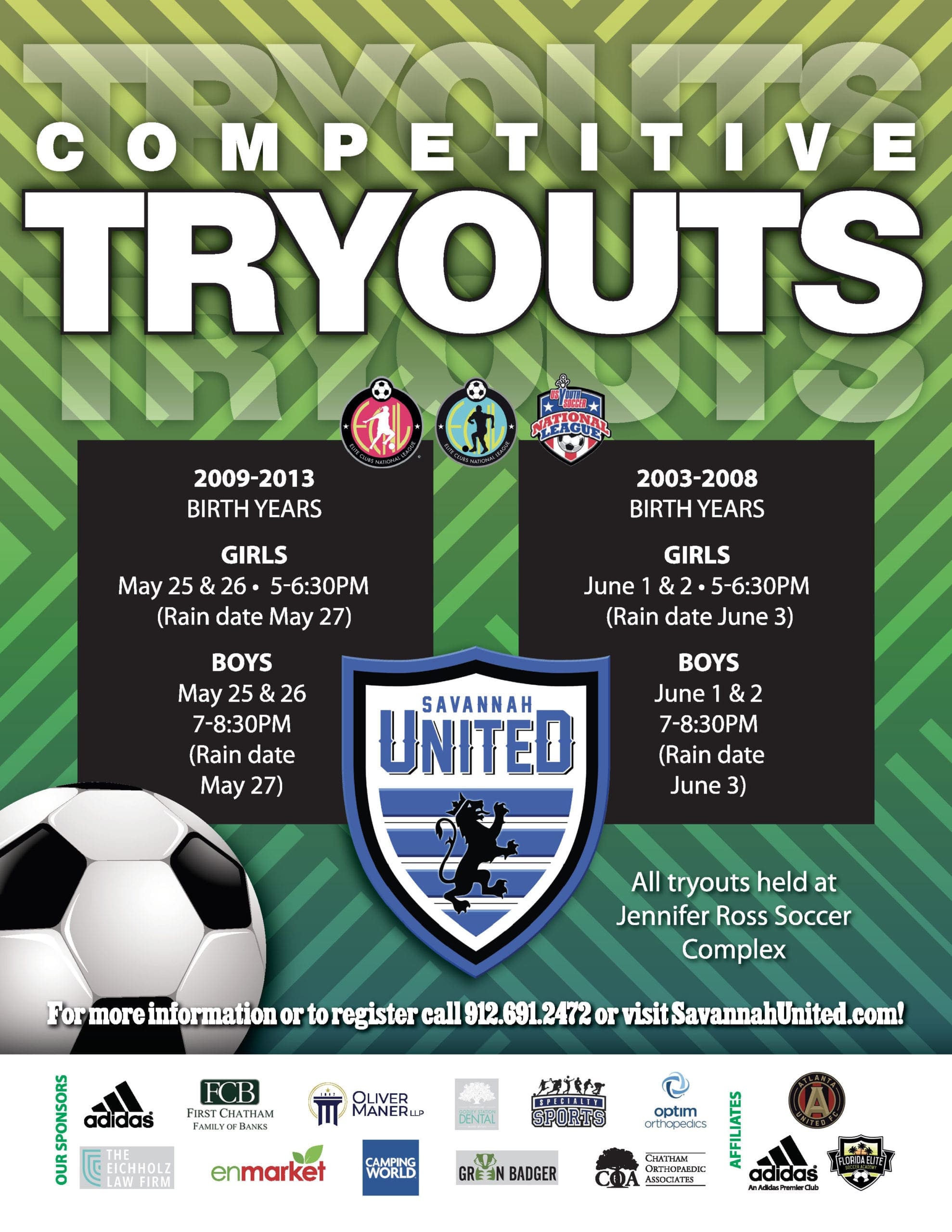 21 Apr

Understanding The Tryout Process

Understanding The Tryout Process
By Keith Gunn, Savannah United Academy Director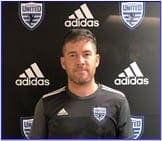 It's that time of year again! Tryouts are almost upon us as we prepare for the upcoming 2021/2022 Soccer Year. For many players & parents, the tryout process can be a difficult and confusing time so I decided to write this article and share some insight to help manage expectations and hopefully make it a more positive experience.
"WHY DO WE HAVE TO TRYOUT?"
To be offered a spot in the Savannah United Academy & Select Programs, players must try out. In Academy Age Groups U9-U10, tryouts are more like 'evaluations'. The players are so young, with so much room for growth, there are unlikely to be any 'cuts'. That would only happen in rare circumstances. Instead, we will use the tryouts as a way of assessing the number of potential players in the age group, the overall level of the age group and separate players both new and returning based on their ability. This gives the club an idea of how training will need to be structured, how teams will be formed and the games / events that will need to be scheduled. Some players who are new to the sport or are returning, but behind athletically / technically / mentally / tactically may be assigned to 'developmental teams' and may not be required to travel.
In Academy Age Groups U11-U12, the criteria to earn an Academy placement is higher as things become more competitive. It is unlikely that all players who tryout will be offered a spot.
In Select Age Groups U13-U19 the criteria continues to get higher. Select teams are placed in various levels of Georgia Soccer based on league standings and strive to reach the Piedmont Conference of the National League. Select team placements are made with those levels in mind.
"HOW DOES IT WORK?"
Players check in at the facility on their first night and with the help of our administrative staff they receive a tryout shirt and then begin warming up with their ball at their assigned field. At this point, parents should watch from behind the perimeter path and not interact with their child until they are formally dismissed at the end of each night. Once the coaches are ready to start, they will quickly check in the players, verify their numbers and ask them to warm up. Small sided games i.e. 3v3 – 5v5 is how we start things off. This helps the staff see the players in a smaller, most confined space and gives all players a chance to make an impact. The most technically gifted players usually shine here. At around the halfway mark, the coaches will expand the space and play the format they will be playing when the season officially starts i.e. 7v7, 9v9 or 11v11. The expanded games help the coaches see the athletic ability of the players as well as their tactical understanding. At the end of the night, the coaches will thank the players for attending, recap what they observed and dismiss them. Evaluation sheets with grades and notes on every player are turned into the admin team to be looked over by myself and the coaching staff so we can start creating the pools and teams.
"WHAT DO YOU LOOK FOR?"
The way we grade players at our tryouts is similar to how a child might be graded in Mathematics. If we only focus on addition, we get some insight into their understanding of addition, but not their understanding of Math overall. Therefore, the tryout process at Savannah United is quite simple. We need to know a child's soccer playing ability, so we let them play the game. Some programs may incorporate fitness tests / skill tests, but these are only 'elements' of the game and take valuable time away from what we see in the bigger picture. To see all aspects of a player's soccer ability, we must let them play! Within the games, coaching staff will be looking at 4 main components:
Physical
Mental
Tactical
Technical
"WHAT HAPPENS AFTER TRYOUTS?"
Players in U9-U11 Age Groups will be assigned to player pools. U12-U19 players will be assigned to teams. These results will usually be sent out publicly within a few days of the last night of tryouts. At this point, acceptance emails will be sent from the club to you with your child's placement and once you accept that placement, you can register for the soccer year and confirm their spot. Not that it happens often, but you can also reject your placement. It is best to discuss any concerns with the Academy Director before a final decision is made. For U9-U11 Age Groups, teams/rosters will not be formed for the first round of games until we have worked the players through a couple of training sessions. Keep in mind, these placements will change throughout the soccer year. On some occasions we balance the teams equally within the player pool while other times we tier them based on level i.e. maturity, athletic ability, technique and positional sense.
"HOW CAN I BEST PREPARE MY CHILD?"
In the lead up to tryouts, ask your child what their goal is following the tryout process. This will give you a good idea of their expectation levels. You will have an opinion on whether this is just right, too high or too low and can help confirm what they are targeting is realistic or help them realign them. Aside from that, make sure they eat well, get an adequate night of sleep and are hydrated in the lead up to tryouts. The rest will take care of itself!
For more information on what Savannah United can offer your child, contact:
k.gunn@savannahunited.com
Thank you for reading and "See you on the pitch!"